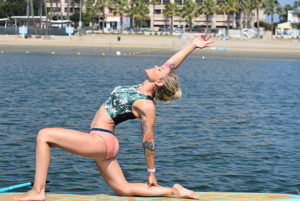 Frequently Asked Questions
Is the ocean water really cold? And do people fall in?
sarahtiefenthaler
2018-01-24T15:21:30+00:00
It just depends on the time of year. During the Summer, the water gets very warm but during the Fall and Winter it will of course get cooler. The good news is, you will be spending little to no time in the water. When class begins, you will walk out about knee deep, then you will hop on your board and go. As far as falling in goes, it happens a lot less than you think-sometimes no one falls in at all. But if you do, just hop back on your board and let the sun do it's job to warm you up. Splashing occasionally is all part of the fun, it teaches us to let go and not take ourselves too seriously.